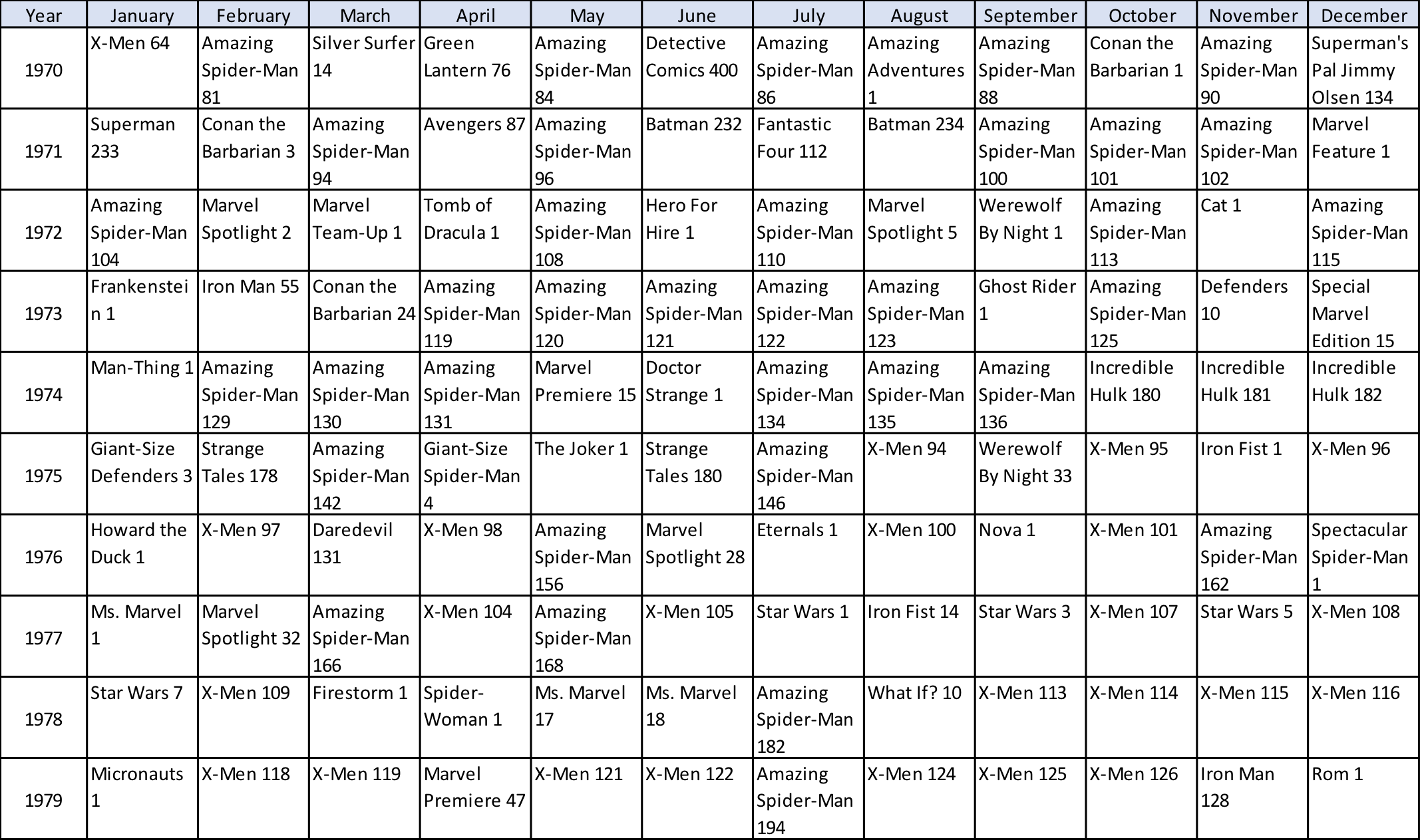 Most submitted book to CGC for each month in the 1970s…
Many comic collectors associate comic books with particular dates in their lives. In message boards and social media, users may post a photo of a "birthday comic" with a caption reading, "from the month I was born." Using the CGC Census data, it is possible to identify the most often submitted comic book to CGC for each month and year for almost 90 years. 
See all 1,000+ months in the full article here.