This month's article steps through time in five-year blocks, looking at the CGC Census for books graded during 2000-2005, 2006-2010, 2011-2015, and 2016-2020. The Top 25 for each of the five-year timeframes do have many of the same books, however, these are separate lists isolating the books graded by CGC during those five-year spans and not a running total since CGC began. The Top 25 for the whole timespan from 2000-2020 is presented at the end of this article.
Starting with the Top 25 CGC Submissions for 2000-2005, the results for the first five years (technically a little over six years, from late 1999 until the end of 2005) have Wolverine Limited Series #1 as the most submitted book to CGC in the timeframe.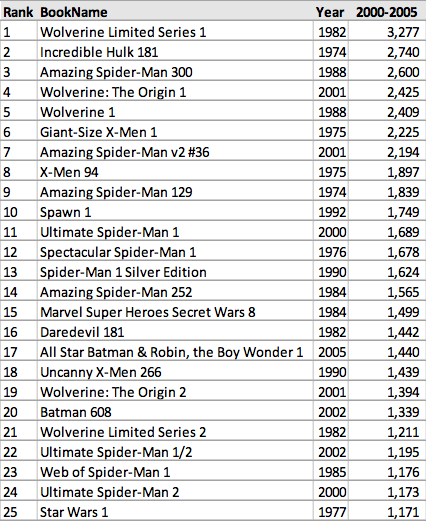 Read the full article for free and see the Top 25 lists on GPAnalysis.com.